-Lauren Nicole

Inhale, exhale, rest & repeat. In a global city of over 25 million people, it's easy to get caught up in  the  daily grind of Shanghai without thinking twice about present-day issues plaguing our global community. Yet "Welcome to Today", a joint effort from Beyond the Bund and The Dirty Panda Society brought many global issues to light while encouraging the local community to interact and  take  action. With each day centered around a key theme (Societal Engagement, Discovering Cultural Identities, Environmental Cues & Concerns), Welcome to Today was more than an exhibition —it was an experience.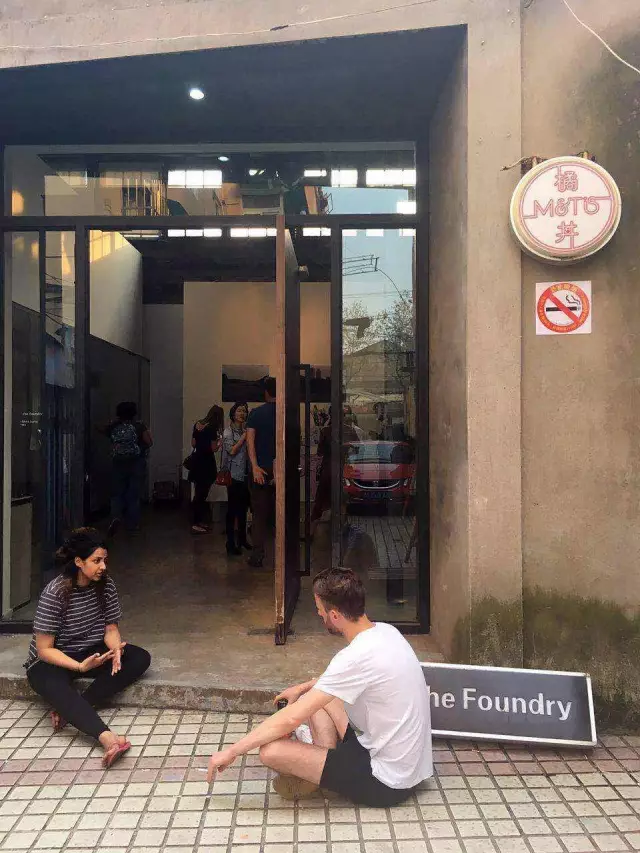 Held at The Foundry, the flow of the space encouraged a mindfulness of natural resources, consumer trends, and societal array. With the installations, performance art, film screenings, and workshops capturing the idea of the day, visitors couldn't help but take notice of the conditions often ignored in our present-day world.
"Beauty + Mayhem" by Trillion Rexford

Adrian Tyus, who credits his works under the alias Trillion Rexford, said the original concept was designed with community awareness in mind. "I wanted to theme the works around my personal experiences and witnessing of nature's decay and overconsumption.
"The Fish" by Trillion Rexford

I felt nothing spoke truer to mankind's destruction of planet and self as Rexford's piece, "The Fish."  A sensory overload, the work featured a plate of fish that had been eviscerated; its stomach contents containing objects like drinking straws, bottle caps, a fingernail clipper, and maggots. I liked this piece as it highlighted the conditions of our oceans and the waste that affects aquatic life. But on the flip side, it could also be seen as an expression of human consumption as society continues to consume in such a way that is slowly causing  our  own demise.
"By Product" by Jared Mimm and Jack Zeeff
Though some aspects of Welcome to Today illuminated current problems impacting society, the sense of community fostered through conversations and performances encouraged solutions.
"Put it Back" by Vita
Jonas Merian held an informative session on how upcycling has transformed the way individuals view waste materials, and had some of his biscuit tin light fixtures featured in the space. Anne Ursinus and Nitin Dani led a dynamic dialogue in relation to sustainability and the work that Green Initiatives has been doing in and around Shanghai. Encouraging individuals to take part in their useLESS water campaign, the duo reinforced the idea that living sustainably doesn't need to be incredibly daunting but it does begin with a conscious awareness.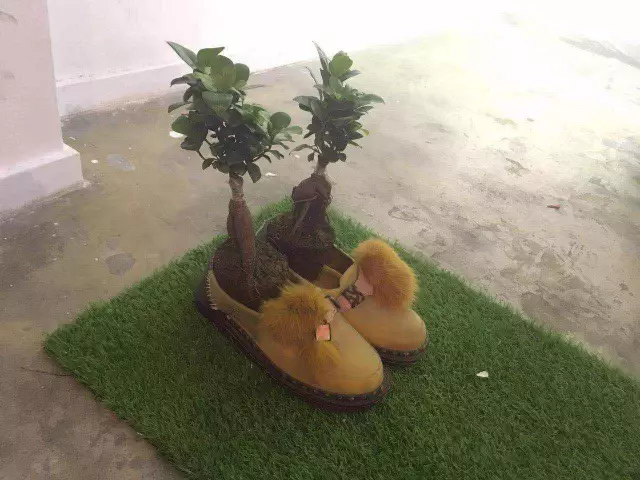 "I wish I was here" by Fred Farrow

Much of the action art featured remarkable individuals whose work not only encapsulated the themes of Welcome to Today, but encouraged interaction whether through voting on immigration issues in Fred Farrow's "I wish I was here," assisting a wanted man evade capture in "The invisible man" which highlighted local live performer Zac, or participating in a healthy exchange of ideas among those present.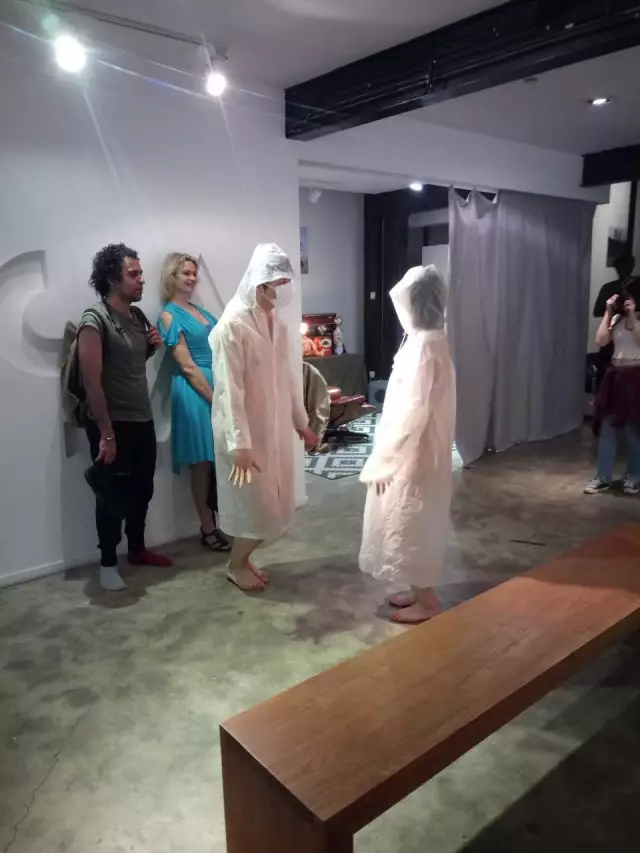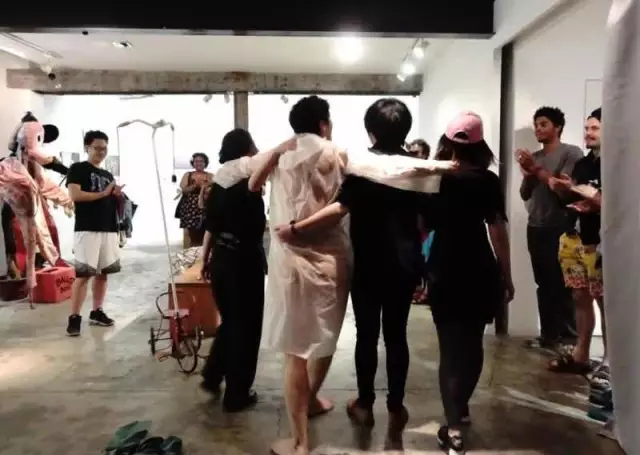 "The Invisible Man" by Zac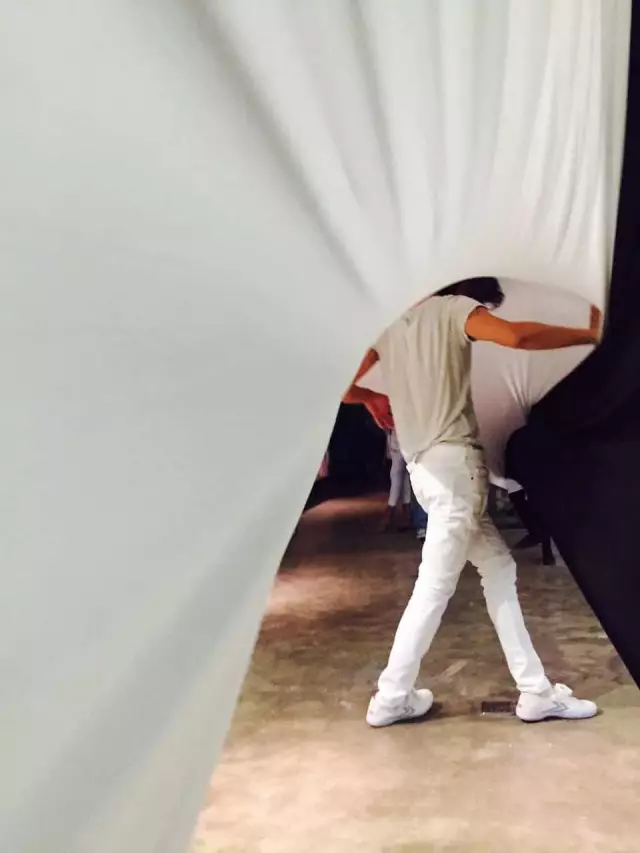 "Rite" by Jared Mimm and Dannie Zhang
I  found  myself  in  several  engaging  conversations  including  one  on duality after "Rite |天记" from Jared Mimm and Dannie Zhang |张黛妮. Inspiring a variety of interactions, "Terra Mater" was an undeniable personal favorite of the weekend.Estel Vilar of the Illumin8tors led a discussion regarding the notions of nature and self before segueing into collaboration with Daniel Rojas on guitar. A sound and movement dialogue on the relationship humans have with the environment, the performance left me with a heightened connection to Mother Earth and all of her inhabitants. Afterwards, I talked to a fellow participant that shared a similar sentiment.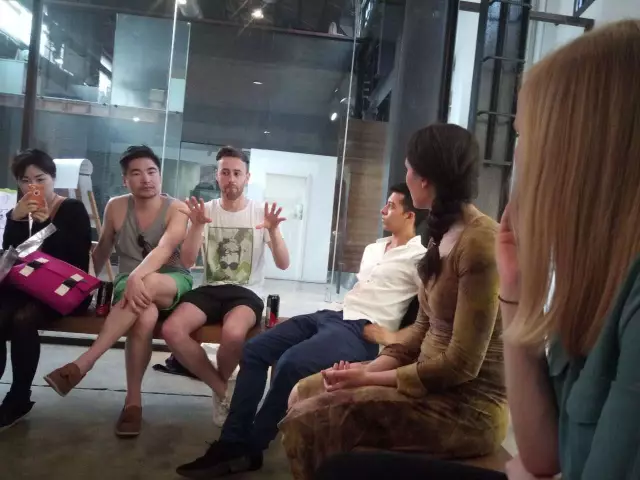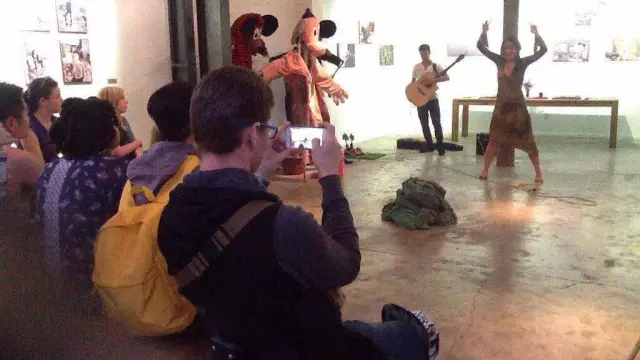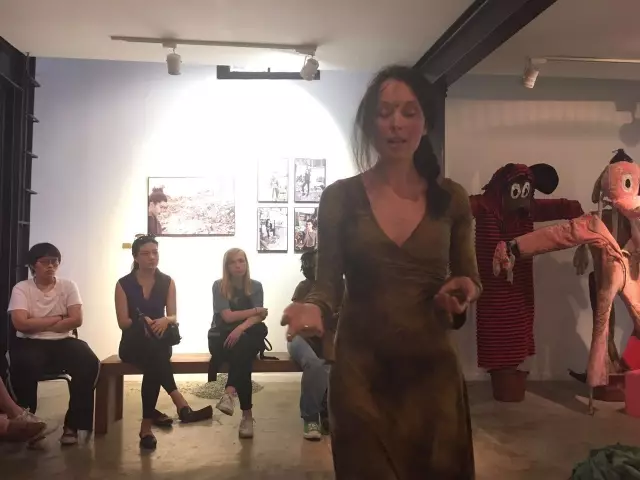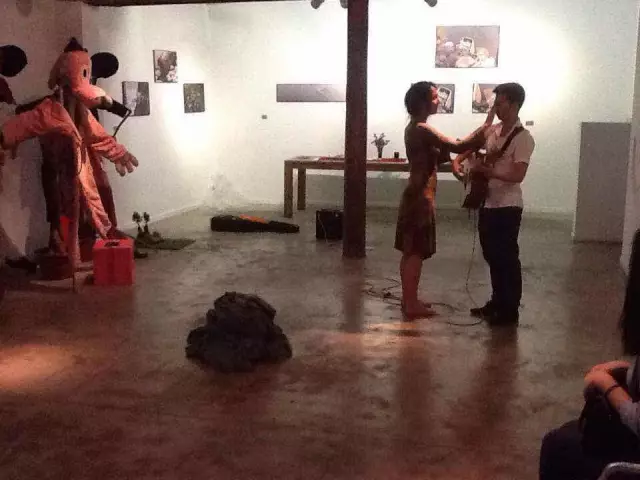 "Terra Mater" by Estel Vilar and Daniel Rojas
Foreign to performance art, "It was weird for me at first, when she put the mud on me that was a really nice experience. I felt like her body and action was connecting everyone in the room through an energy."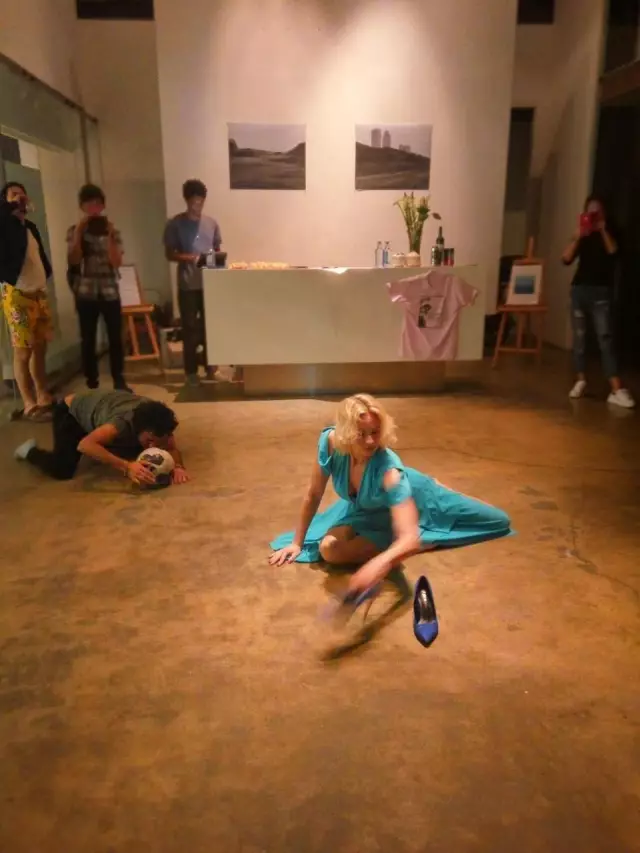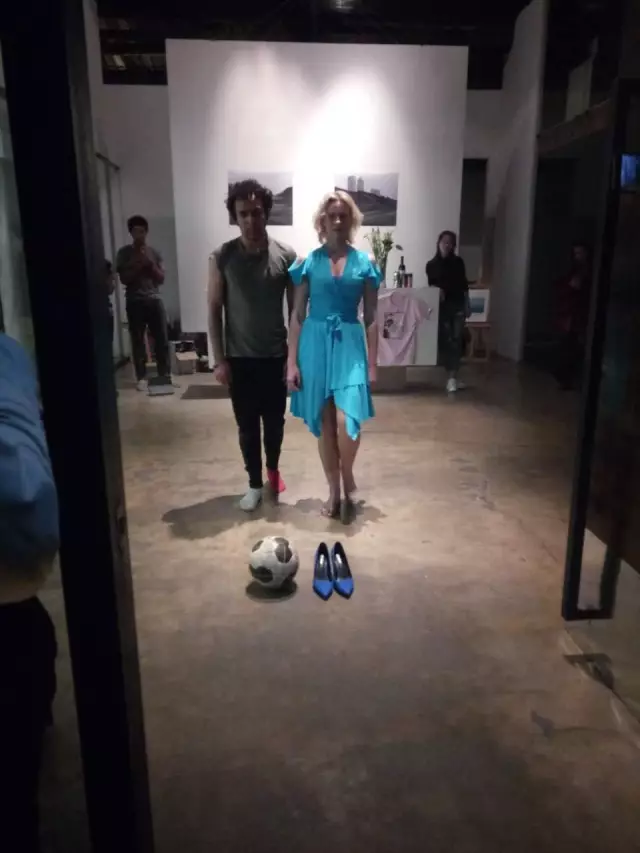 "Silence" by Baiba Rozenfelde and Pauan Soares
After a fruitful endeavor in bringing the local community together for a creative expression of contemporary issues, what's next for Adrian Tyus? "I am currently in post-production of my first feature length documentary, Sunwudian," revealed the interdisciplinary artist. The film, taking place in China's Anhui province, reveals the stories of local villages dealing with social disenfranchisement and the constant gamble with conglomerated interests. Tyus is also nearing completion on a second film, Operation: Resurrection, a behavioral case study that features key community influencers, educators, and artists from his hometown of Saginaw, Michigan, USA and surrounding areas. Both projects are set to be complete sometime next fall.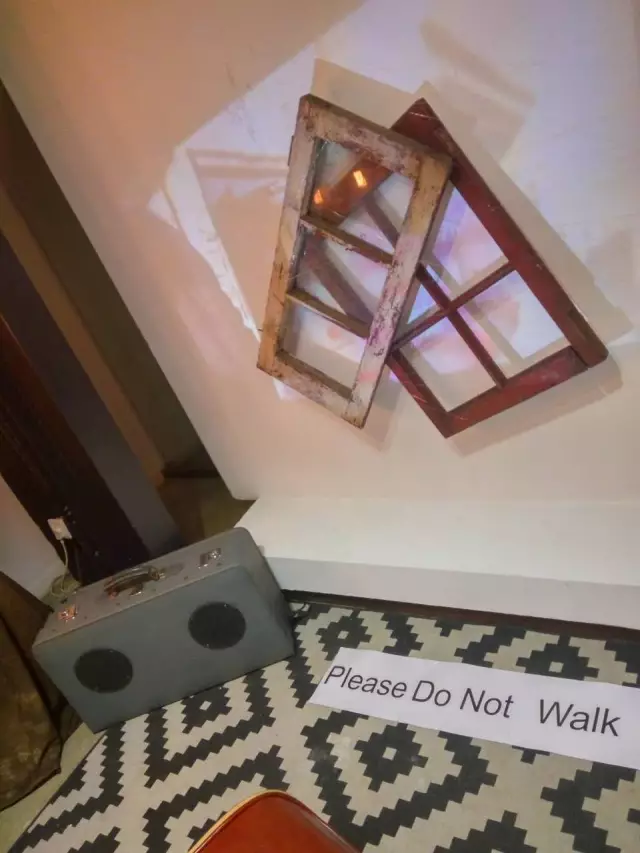 Video Installation "Let Them Talk" by Trillion Rexford

As for Welcome to Today, it was a reminder that every day is an invitation to become enlightened. That every day we are presented with the immense changes and challenges impacting today's world. And every day we have a choice: to continue listening and watching or to truly participate and engage with our global community.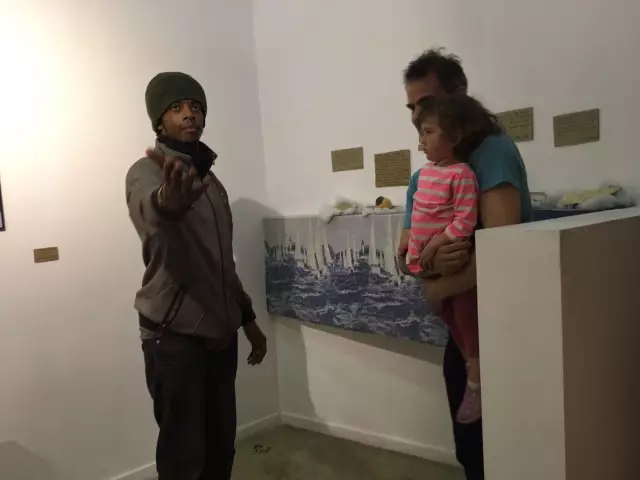 "There is a Fly in the Room" by Trillion Rexford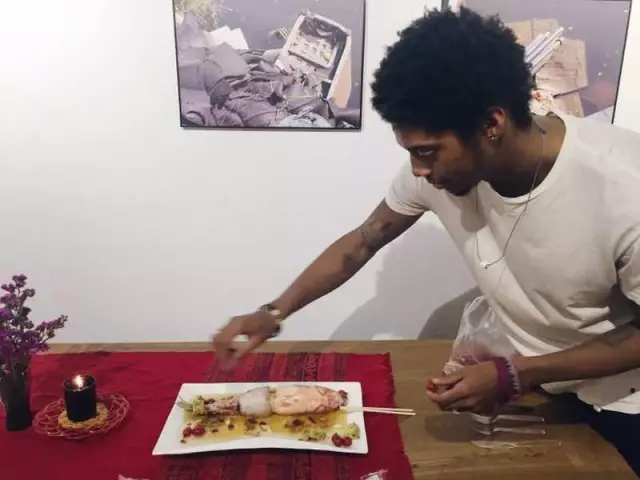 this was a mixed media pop up exhibition: call to comm-unity and expression.
ALL RIGHTS RESERVED.